Website currently under reconstruction
All enquiries please email enquiries@proctorsstead.co.uk
Proctor's Stead is a small, friendly, family run caravan park situated one mile from the sea and surrounded by areas of outstanding natural beauty. The park itself is a level, sheltered, well-kept green, catering for up to approx. 60 caravans and motorhomes.
Sorry, we no longer take tents, trailer tents or folding campers.
Caravan Park on the Northumberland Coast with facilities for caravans, motorhomes and campervans.
Facilities include showers, toilets, free wifi, laundry room and electric hook-ups.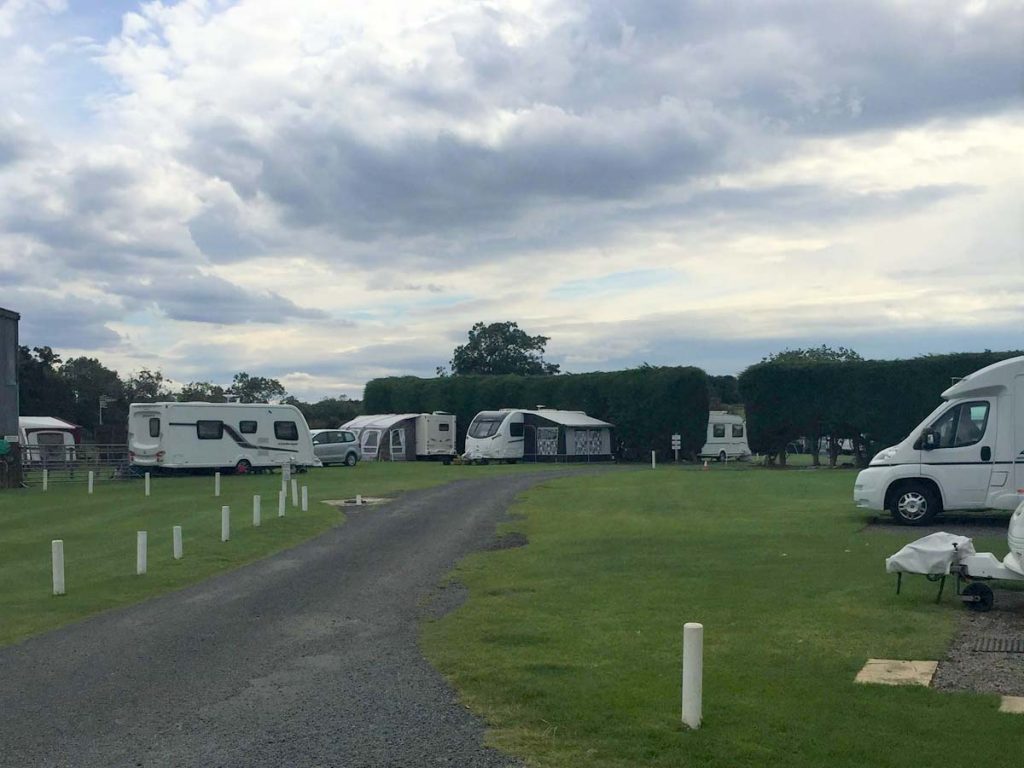 Our log cabin Reception is at the entrance to the site and is open all day (check opening times on display). You will book in here on arrival, which is from 1-7pm.
Have a look at the range of local information we have available to our visitors along with a very popular book exchange. Lindisfarne safe crossing times and bus timetables are the most requested information – we do have quite a good bus service for a rural area.
At Reception we sell a variety of dairy goods from Davidsons Dairy. There are some grocery staples just in case you've forgotten or run out of anything and also the breakfast basics. We stock delicious Doddington Dairy ice creams and a choice of soft drinks and water.
There is always someone on hand to suggest places to visit, walks to explore or recommend a good local pub for a meal or a quiet drink. We are happy to help so please call into Reception and have a look around……and if you have a dog, treat them to a free gravy bone!
Our facilities include regularly cleaned showers, toilets and washbasins with hot water; power points for shavers and hairdryers; dishwashing area. We also have a laundry area with a coin-operated washing machine and separate tumble dryer. Electric hook-ups available – 10 amps.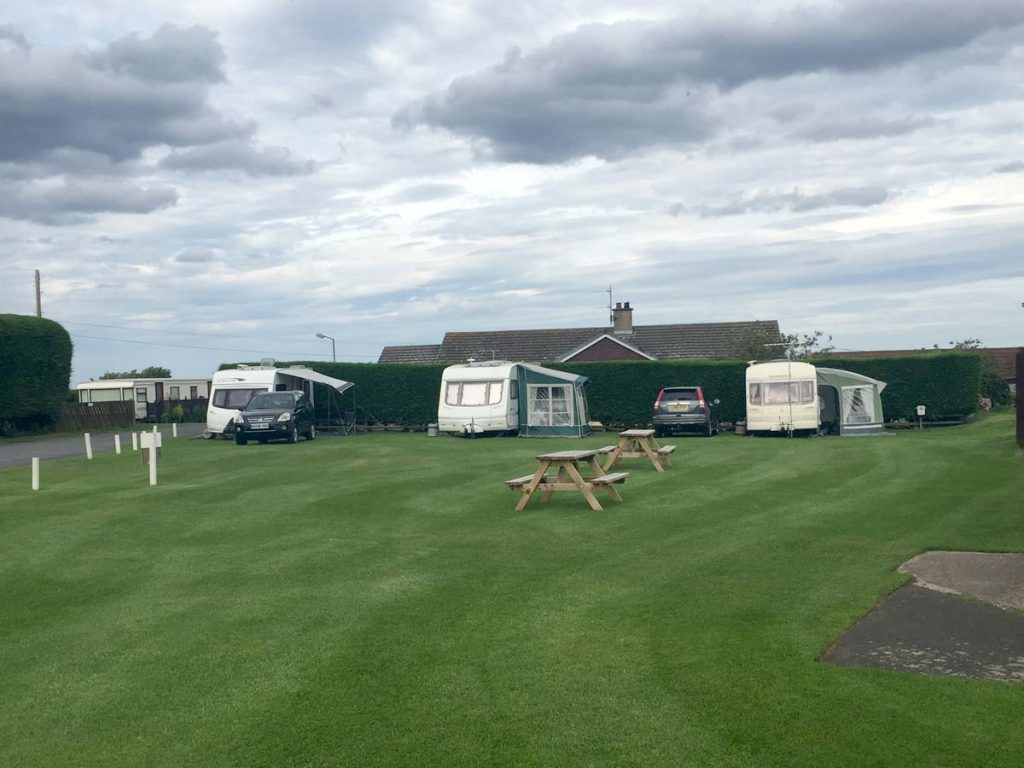 Dogs are very welcome on site. They are to be be kept on short leads when on site and tethered to your pitch if not inside your caravan or motorhome. There is no designated dog walk area, however there are numerous walks and footpaths close to the park. All dogs should be exercised off-site. Owners are asked to be responsible and clean up after their pets when in/near the caravan park or the village. The Cottage Inn and The Jolly Fisherman both allow dogs into the bar areas.
The nearest village shop and post office is in Embleton about two miles away, where there is also the local garage (fuel & repairs). For those who do not wish to cook, The Cottage Inn in Dunstan is only a short stroll away. Craster is famous for its kippers and there is a small shop at the smokehouse that sells Craster Kippers, smoked salmon and other fish. The Jolly Fisherman pub overlooks the sea and you can eat in the bar or the restaurant (booking recommended). The Cottage Inn and The Jolly Fisherman both allow dogs into the bar areas.
Sorry however due to previous incidents, we operate a strict no ball (or any throwing) games policy. This includes but is not limited to football, cricket, boules, croquet, catch, frisbees. Swingball is allowed.
Follow us on Instagram – proctorsstead